First Time Around: Volunteer Days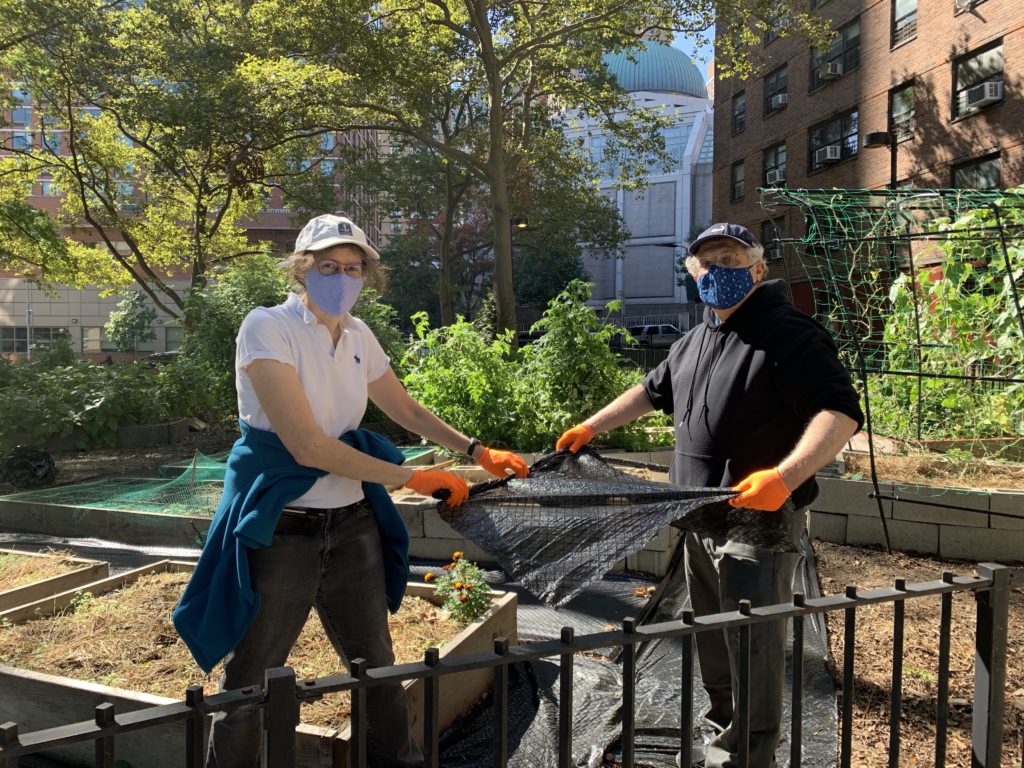 Since I have joined Concrete Safaris, I have had the opportunity to be a part of two garden volunteer days. I have volunteered at gardens before but this felt different. This would be the first time I am not a participant. My duties included greeting and checking in volunteers, as well as giving an intro to start the day. While I am helping run the event, I am right there on the grounds with the rest of the volunteers.
On my first volunteer day at Jefferson Gardens, I was more of a spectator. I was learning the ropes on how these events worked. The first task I took on was help clean up about 200 glow sticks that were magically placed all over the garden. Then I dug some holes for our new outdoor blackboards. Digging holes seems pretty easy, but it gets a lot tougher once you have to dig through all the bricks in the ground. Everyone that came down to volunteer was very friendly. I was surprised at all the work we got done in such a short amount of time. There was a lot of hard work done through teamwork and effort.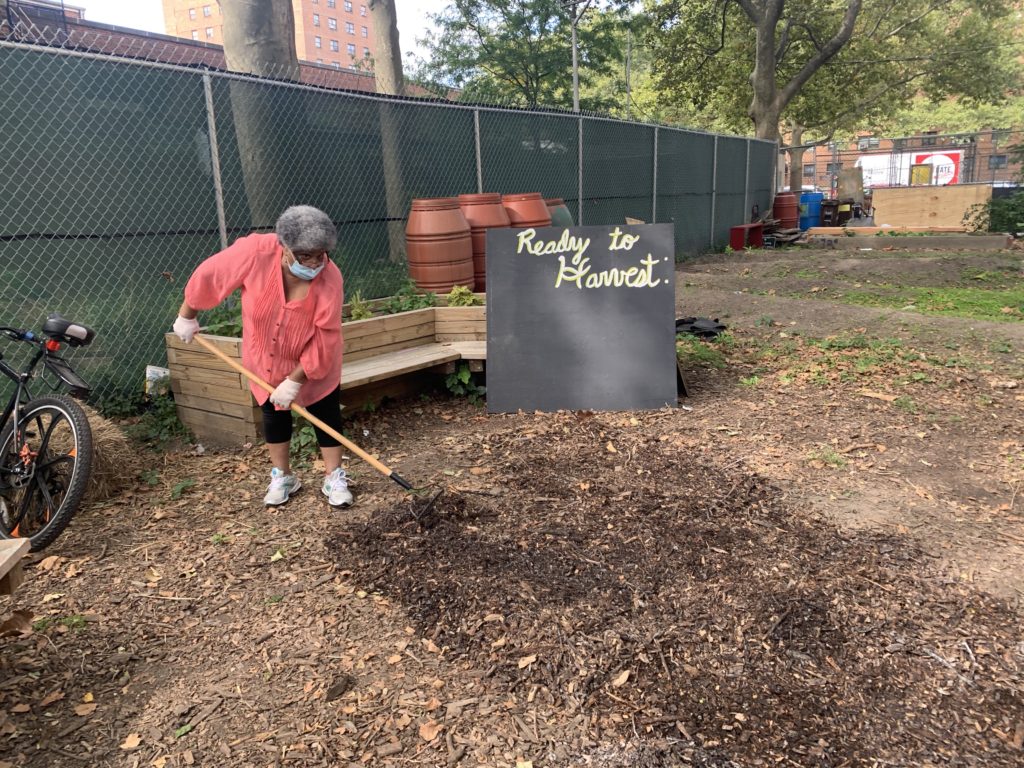 The second volunteer day was at Mad Fun Farm, where I interacted with our volunteers more. I definitely felt more confident this time around. It was a productive day where we laid down landscaping fabric and transported wood chips from a huge pile onto the fabric. You could see some areas of the garden transforming into what we had planned. It was a great experience to work alongside volunteers on our way to reach our end goal. 
There were a variety of people who came, from individuals to couples to families with babies. It was nice to see a diverse group of people come down to the garden and want to help the community.