JungleGym Is Youth-Led Active Design On NYC Streets
PLANNING BEGINS WITH CITY AGENCIES AS CLASSROOMS
During the school year, children enrolled in City Surfers after school develop all elements of JungleGym, including the theme, rules, course, obstacles, marketing, and any other necessary details. They write speeches asking Community Board 11 for street closure approvals, and the group votes on who will represent them. Children also meet with the NYPD to learn about their role in keeping people safe outdoors. They learn how to create a successful event as well as how to speak publicly with community partners new and returning.
AN ACTIVE ROLE IN EVENT DESIGN
Working with Open Architecture, children learn how to think about transforming city streets into two-blocks of twenty obstacle challenges.
DEVELOPING JOB SKILLS WHILE BUILDING COMMMUNITY
In the spring and summer, youth enrolled in the Outdoor Leadership Academy host JungleGym for thousands of residents in the community on city streets in commercial corridors and public housing developments, and in schoolyards. To do this, they must learn how to set up, break down, and lead all activity stations. They learn communication and team building skills, and encourage children, community, and neighbors to participate and stay active during the event.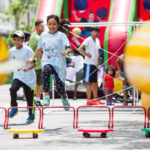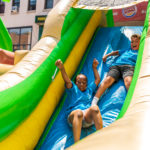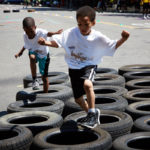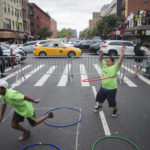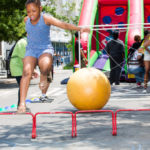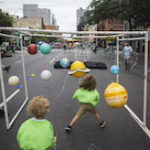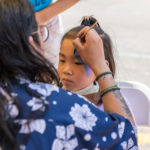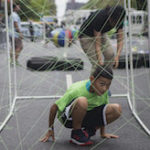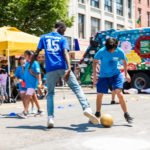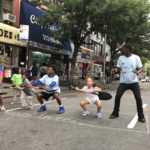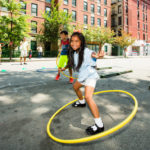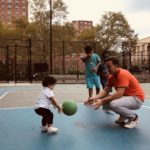 Got a question? Others probably do, too. Call 646.869.1503. We'll help you, and then post the answers.