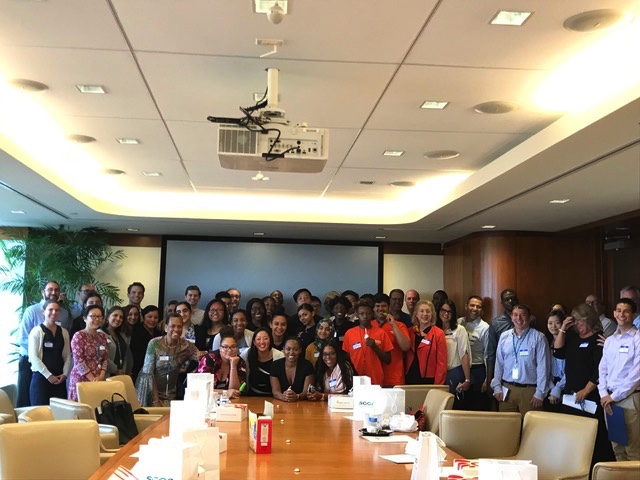 During our Summer 2019 Summer Youth Experience Program (SYEP), one of our Jefferson Gardens cohorts had the opportunity to learn professional skills from SCOR Reinsurance Company. The staff of SCOR gave one-on-one attention to our 20 youth during a mock interviews segment of their workshop. Staff members provided feedback on performance, and allowed our youth to ask questions about professionalism.
"The speeches given from the workers of SCOR helped us open our eyes for the future and helped us think of pathways we can go through later one. "

-Jadyn, 15, SYEP Intern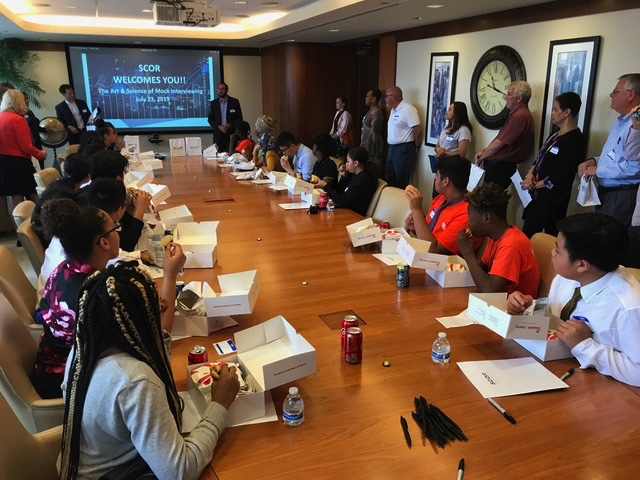 SCOR is being honored as a 2020 finalist by Insurance Insider as the Community Initiative of the Year for their work with our youth. We are so thankful for the opportunity to engage with such a caring, positive team at SCOR. They have provided our youth with skills for the future and encouraged each student to believe in their abilities. Congratulations SCOR!